Prices and Packages
Session
Donald Mackay
Scott Rose
30 Minute Lesson

£30

£30

60 Minute Lesson

£55

£55

Birdie Package - 3 x 30 min lessons

£83

£83

Eagle Package - 6 x 30 min lessons

£150

£150

Joint 30 Minute Lesson - Bring a friend

£35

n/a

Club Fitting - Cost refunded against sale

n/a

£40

Capto Putter Session

n/a

£30

TPI Physical Assessment

n/a

£25

Coffee Mornings:
Ladies - Monday 10-11am
Gents - Tuesday 10-11am

£8

n/a

Junior Sessions
Donald Mackay
Scott Rose
Junior 30 Minute Lesson

£22

£22

Junior Birdie Package - 3 x 30 min lessons

£58

£58

Junior Eagle Package - 6 x 30 min lessons

£110

£110

Junior Joint 30 Minute Lesson

£24

£24
** Wellsgreen will accept all bookings for lessons and take lesson fees on behalf of the PGA professionals offering tuition at our facility. Lessons can be booked at reception or by calling us on 01592 712435 or by clicking here.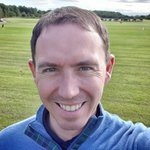 Talk Golf Scotland
Join Stewart Whiteford, Scott Rose, Donald McKay and Peter Whiteford for our weekly podcast covering World golf from a Scottish point of view. Read more.......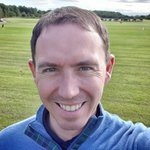 Lessons at Wellsgreen
Try Golf, Start Golf, Improve your golf, Love your golf. Take lessons with us here at Wellsgreen Golf Range. Read more.......