Starting to layer-up
Evenings are growing a little chillier, but many golfers would say these are the perfect conditions to hit the course. If you're able to stay warm and comfortable, why wouldn't you spend autumn playing golf?
Whether you're wearing it on the first tee or stowing it away in your golf bag for later, mid-layers and sweaters really come in handy at this time of year. Having an extra layer that doesn't restrict your swing can make a huge difference, especially to your enjoyment of the game.
Puma's latest range offers that desired performance in a range of styles and colours, from classic looks to the more modern appearance. Our particular favourite is the CloudSpun quarter-zip sweater, but there's plenty to pick from the next time you're visiting the pro shop.
Back to Articles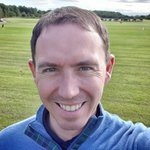 Talk Golf Scotland
Join Stewart Whiteford, Scott Rose, Donald McKay and Peter Whiteford for our weekly podcast covering World golf from a Scottish point of view. Read more.......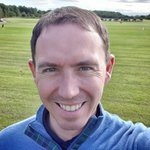 Lessons at Wellsgreen
Try Golf, Start Golf, Improve your golf, Love your golf. Take lessons with us here at Wellsgreen Golf Range. Read more.......